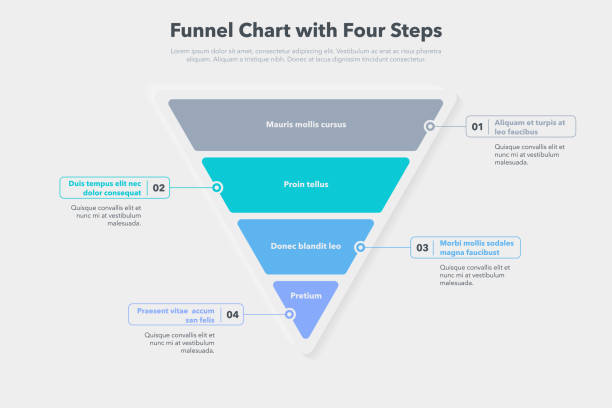 ClickFunnels is a website and sales funnel builder that allows you to grow your business online. Maintain contact with visitors even after they have left your page!
but before I delve into ClckFunnel properly, I want to use this time to explain the difference between a funnel and a website.
Your funnels shouldn't replace your website although they can work powerfully with your website as part of your digital strategy. You've likely heard the term "funnel" before, but you may still not understand what it means and how it differs from a website. Marketers may convince you they're all you need for success, but they're not an end, all be all.
What Are The Characteristics Of Sales Funnels And Websites?
Owners of businesses can construct many websites regarding their products and services. Websites are linked together on the same platform using a shared domain name. A sales funnel is more focused on directing visitors down a specified path with a clear end objective. The final aim might be to gather a lead, create a sale, or do any other activity that the sales funnel creator has determined in advance.
A sales funnel usually includes these steps: Awareness stage – When the potential buyer is getting relevant information about the product and the business. Consideration stage – The potential buyer finds the need to purchase the product. Conversion – When the buyer decides to get the product or service and makes a purchase. Today you will most often find that people using advertising campaign on Google or Facebook is using some kind of sales funnel.
So, what is a funnel?
Consider the user's journey. A funnel represents the series of steps a user takes from becoming aware of a product or service all the way to "converting" or becoming a paid customer, and eventually, a loyal customer and advocate.
A FUNNEL
A WEBSITE
The distinction between a website and a funnel was graphically demonstrated in the preceding narratives. A website's traffic comes and goes to any region (such as a page or post), but a funnel's traffic flows linearly from one point of entry via a series of activities leading to a defined objective. (While there are exceptions, this is a generalization that frequently holds and helps illustrate the major distinctions between the two).
The funnel analogy works well since leaks might occur at any point of your funnel (meaning, lost customers who fall off at any stage). Conversion rate optimization seeks to plug gaps in your funnel by enhancing user engagement.
I thought that a good website is also like funnels?
While good web design focuses on conversion and customer satisfaction, funnels provide additional detail in terms of their goals and target audience.
This website, for example, is tailored to a few user personas and a few strategic goals. A normal funnel, on the other hand, would concentrate on a certain user persona or customer avatar and a specific conversion goal.
While there are several ways to navigate a website, a funnel provides a clear path for visitors to follow, bringing the customer or prospect through all phases of the user's journey from:
Awareness   

        

to

       

  C

onsideration,
                       

    then
 

Conversion to 

                       

    L

oyalty.
In the narrative above, I try to portray the four steps involved in a typical marketing funnel, now let me explain ;
In the awareness stage, the user may or may not be problem-aware. Our goal here is to be resourceful and informative while helping them learn about their problem or concern.
In the consideration stage, the user is researching and considering all possibilities to resolve their concerns. Our goal here is to help them understand why our offering is the best for their specific needs.
In the conversion stage, the user is ready to become a customer. Generally speaking, a customer is gained when a purchase is made. We'll want to focus on providing a delightful purchase or conversion experience. (A purchase doesn't have to be the conversion goal at all times. It can also be getting your user to sign up for a webinar, complete an application, etc.)
In the loyalty stage, our goal is to nurture and engage our customers, so they remain with us for the lifespan of our business. We also want to focus on inspiring our customers to become loyal advocates of ours. After all, word of mouth is one of the most effective and least expensive forms of advertising!
How Can I Enhance My Funnel?
When creating your websites and funnels, always keep the overall picture in mind. False scarcity (which is common in the business world) may result in short gains, but it will leave you with a client base that is jaded and disappointed once they catch on to your methods. Long-term and sustained growth is far more beneficial than fast successes fueled by deceptive approaches.
Do Funnels And Websites Work Together?
Websites and funnels are ideal partners in today's digital world. While websites may provide a range of content tailored to different audience categories, funnels are more targeted. Many effective modern-day websites have many funnels. For example, you may utilize your blog or pages to direct visitors to different funnels based on your users' interests.
Finally, it comes down to determining the ideal method for your website and how funnels complement one another. When done properly, both websites and funnels can elevate your business or brand, transforming you into an unstoppable force in the marketplace.
 Is There A Distinction Between A Sales Funnel And A Website?
In this section, we shall compare a sales funnel with a website and explain the key differences. Learning what form of online presence works best in the realm of marketing and online company is critical to running a successful business. You must be able to recognize various patterns and what provides you with the best ROI. A website and a sales funnel may appear to be the same thing right now. That's normal; most people do at first. However, after this essay, you should have a better knowledge of everything.
The Sales Funnel VS Websites
Both of them serve as a platform for you to make your business known to the public and operate it. However, the fundamental distinction is that, although a company website serves as an open book for a variety of audiences to see, sales funnels are primarily meant to facilitate the sell and purchase operations. One thing is presenting, and the other is acting.
The Traffic Flow
The traffic flow on a website is non-directional, which implies that the audience may choose what they want to see either directly by consciously clicking on tabs or indirectly by opening links on a website. The funnel is created in a unidirectional fashion to guide the audience through a step-by-step succession of the aforementioned phases for them to purchase the conclusion.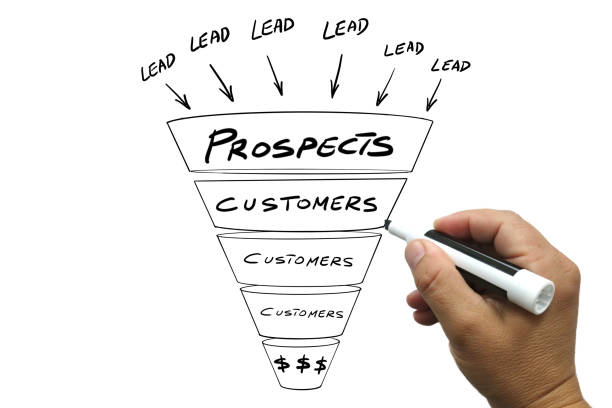 Conversion Rates – Sales Funnel VS Website
A sales funnel is a predetermined path that guides a potential buyer through well-organized phases to the end objective. While this is not possible with a traditional website in the absence of a landing page, shopping cart, and procedures for progressing through the Loyalty Stage, a sales funnel provides you with everything you need to enhance your conversion rates. Conversion rate optimization, a procedure that increases the proportionality of your audience to make a buy, helps to level up this viewing to purchasing ratio.
Does It Mean Websites Are Useless Now?
A website is not ineffective. No, not at all. It has a purpose. Websites, however, are insufficient for the growth of a well-optimized firm. There are several advantages to having a website in addition to a funnel for gathering leads or selling, and these advantages are as follows:
I. A website serves as a virtual contact for medium and large-scale organizations and corporations.
ii. Websites make an excellent first impression for B2B communications and build trust with the target audience.
iii. Websites serve as excellent venues by garnering organic visitors via SEO and backlinking.
iv. They function as a complete platform for distributing all of your goods or services, as well as your company's portfolio.
New Guide to Promoting ClickFunnels.
Have you thought about advertising one of the ClickFunnels affiliate offers? Or perhaps you have but are unsure how to get started with this incredibly valuable affiliate scheme.
I'm aware of a few affiliates that joined the ClickFunnels affiliate program but had minimal results.
This guide will provide you with the information you need to get the most out of advertising the ClickFunnels affiliate network. You will understand how it works, and whether or not the software is worth marketing, and you will also receive promotion advice.
Let's begin this guide by providing a quick introduction to how ClickFunnels works.
How it Works
ClickFunnels is undoubtedly the greatest funnel creation tool on the market, with a slew of happy customers to back it up. And ClickFunnels' affiliate scheme is to thank for this. In one of the most lucrative affiliate programs, you will be able to earn a 40% lifetime commission on every purchase you make. In addition, new goods are provided to affiliates regularly, resulting in greater earning potential.
Is it worthwhile to promote ClickFunnels as an affiliate?
Unlike other sales funnel affiliate programs that need you to have an active membership, the ClickFunnels Affiliate network allows you to join for free. ClickFunnels presently has over 80,000 affiliates actively advertising the program, with more joining regularly. Throughout the customer's lifetime, the corporation will pay you a hefty fee of 40%.
Tips For Promoting ClickFunnels As An Affiliate
Those who newly sign up on the ClickFunnels affiliate program are encouraged to take its Affiliate Bootcamp. From the Bootcamp, you will receive the right tools, information, and training to get you started with building your tribe.
However, this section offers you some very useful tips that will help you achieve better results even for a newbie.
1) Promoting on YouTube
To market your ClickFunnels deals, create a YouTube channel. The main issue is that many affiliates are hesitant to appear in videos with their faces. If you are experiencing this problem, please know that you are not alone.
2) Offering a Service
This method proposes that you develop something of value, such as a free course or service, and then use it to market your ClickFunnels product.
You may design a course that teaches people how to build an email list for their company while also selling a ClickFunnels product that makes building the email list simpler. At the end of your course, you could also include a 14-day trial link that allows your viewers to establish their email list.
What I appreciate the most about this is that it provides a win-win situation for both you and your viewers.
3) Through Your Site or Blog
This is the most typical approach for delivering ClickFunnels affiliate offers to individuals in need.
One advantage of having a website or blog is that it allows you to establish long-term relationships with your followers. You may also market your items, products from other merchants, and ClickFunnels deals on your website.
However, it may take some time to establish your site to the point where you can make consistent affiliate money. You'll also need to commit a lot of time, effort, and money to expand your audience. The best aspect is that your investment in a website or blog will provide favourable results in the long run.
4) On Facebook
The Facebook group provides an excellent venue for attracting like-minded individuals, engaging, nurturing, and converting members into affiliates.
You may start a Facebook group to provide important information about the ClickFunnels affiliate program and incentives.
You'll be able to create trust and credibility with your audience over time, which is required for affiliate sales.
5) Through Share Funnel
This is a ClickFunnels tool that allows you to sign up affiliates when they click on your link.
You accomplish this by selecting a funnel to share and then clicking "Share Funnel" to generate a URL that you can post.
Anyone who clicks on that link will be led to create an account, from which you may earn commissions.
You will be able to acquire qualified leads by selecting the correct niche to target and describing how the funnel works. In addition, having a site or blog with high-quality material will be quite beneficial for advertising via Share Funnel.
Can Funnels & Websites Go Well Together?
A company that combines both of these elements, which provide additional benefits on all levels, makes a remarkable impact on your audience. This is especially beneficial for firms that rely primarily on the Internet and do not have an on-site retail location. A little extra investment in how you display your company may go a long way. If you don't have much money, you can substitute your website with social network profiles.
Final Words on Sales Funnel VS Website
The ClickFunnels affiliate program allows you to earn up to 40% commission on a customer's lifetime value. Use a website if your primary purpose is to build a blog or corporate information page and you don't worry about generating leads or sales. If you want leads and sales to come to your firm, you need probably create a sales funnel. Thanks for stopping by and please before you leave, help me with a comment in the comment box because this will serve as a review of my moving forward and becoming more professional.
I SHALL STOP HERE FOR NOW, TILL THE NEXT UPDATE.
IF YOU TRULY WANT TO LEARN HOW TO BUILD MONEY-MAKING WEBSITES TO MAKE YOUR RECURRENT PASSIVE INCOME, I AM SURE YOU NEED TO HEED TO MY ADVICE.


 If you've been running about and thinking about leaving the online world as I did before coming into contact with WEALTHY AFFILIATE during black Friday. I also joined; Leadsleap, ShareASale, Walmart, Atlantis, Udimi, Fiverr, Clevenard, and PLR. Brax, etc you're darn lucky too, but only if you take action by starting immediately. Wealthy Affiliate (WA) is the greatest online platform to get started generating money online for free, even if you have no prior expertise. Build your WEBSITES, Build your FUNNELS, Use JAAXY KEYWORD Tool for free and Build your business today with SEO content and you will be able to swim on money tomorrow, just like many others in WA.
If you truly want to learn any make-money skill online, JOIN HERE FOR FREE,  Wealthy Affiliate is the place to be with maximum training and support if you want to build a successful business online. JOIN HERE NOW FOR FREE, and take a walkthrough. Wealthy Affiliate is no "SCAM" and is the place to be with all kinds of training and support. I am having success in my business while training with WA.
Thanks for visiting this site and please don't leave without commenting below. May your God bless you real Good as you join this legit business platform and avoid SCAMS. CLICK BELOW TO CHECK OUT MY BLOG.
GODSPOWER STRONG aka GODSTRONG.