Low-hanging fruit keywords are those that show up towards the bottom of Google's page one or page two and can assist raise rankings, resulting in traffic and sales.
What Is The Low-Hanging Fruit Organic Traffic And Ranking Source?
Low competition indicates that the keyword has a high yield. Because most people naturally compete for the "larger" fruit at the top of the tree, which receives more traffic, similar to a fruit tree, there are a lot more of them and there is a lot less competition (the high traffic keywords). Instead of attempting to rank for terms with greater competition, this technique aims to rank for more terms with less difficulty. I want to emphasize that this strategy can be utilized INDEFINITELY in terms of Google rankings.
It is usually more difficult for a new website to rank for the more competitive keywords, thus it is much preferable to focus your time and effort on low-competition keywords. As a matter of fact, this tactic is EVERLASTING, and I use it over and over again and it can lead to an unlimited amount of traffic.
Keywords are a key "starting point" to getting rankings in Google.
Today I am going to iterate through this process again in a new way and I am going to show you how I personally take a fairly new website (like we have here) and get the initial rankings in Google ticking along very nicely.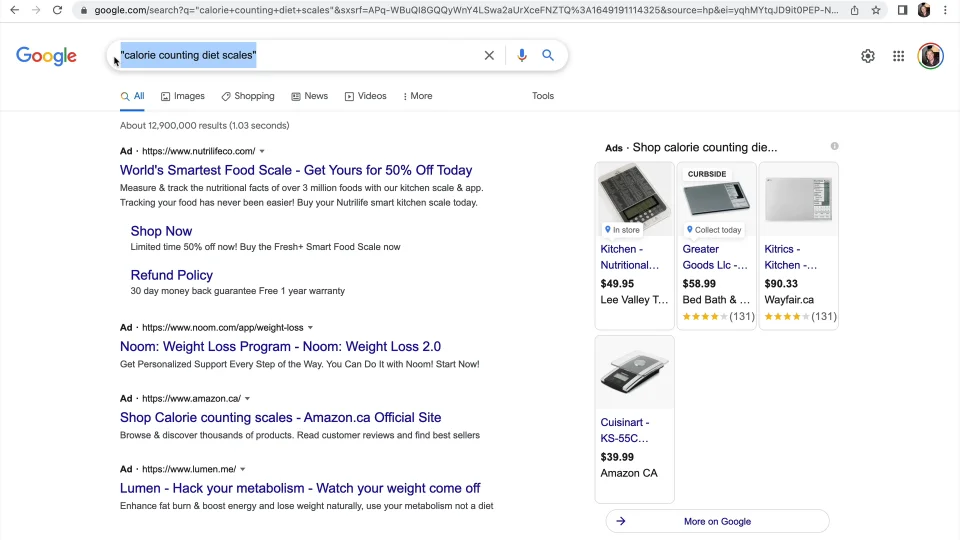 What Is The Low-Hanging Fruit Traffic Source In SEO?
In order to increase website traffic and educate users about your brand, SEO is crucial. There may have been times when you overlooked possibilities that could have improved your SEO strategy. Don't let the level of competition for keywords deter you; instead, find out what low-hanging fruit keywords can do for your SEO campaigns. I do this by researching on Jaaxy Keyword tool.
What Is The Low-Hanging Fruit Traffic Source?
You will find it simpler to score highly for low-hanging fruit keywords. These are typically long-tail keywords, which are more precise and include multiple words. These keywords occasionally receive much fewer searches than larger keywords.
You could be ranking on the second, third, or fourth page for some important keywords that could increase traffic to your site. Ranking in the first few pages means you've already made progress; you may not have given these keywords the attention they needed to propel you to the front page, though. With each Google position, the likelihood that a person will visit your website declines, and very few users even look at the second page.
BENEFITS
Though it's everyone's desire, most firms can't always count on ranking for all the greatest keywords. You won't succeed if all of your efforts are focused on generic keywords with a lot of searches but little to no competition. It can be quite difficult to rank higher than huge corporations when you are up against them for the most competitive keywords. Fortunately, there are other techniques to rank for a user's search besides these. using low-hanging fruit tactics.
Low-hanging fruit keywords still have the power to drive traffic to your website. For keywords you already rank for but haven't made it to the front page, this is especially crucial. To make the most of these terms, you merely need to optimize since you've already put in enough effort to rank for them.
HOW TO IMPLEMENT LOW-HANGING FRUIT KEYWORDS
You have many opportunities to use low-hanging fruit keyword opportunities that you find in your content. When conducting keyword research, keep long-tail keywords in mind as you could come up with new ideas for previously unexplored topics. You can increase traffic, better serve your audience, and simplify the content development process for yourself.
It's best to provide your content with as many chances as possible to rank for keywords. You might have a page that focuses mostly on a generic, high-volume keyword when a less aggressive keyword would still be pertinent. Without having to start over and do the work from the beginning, this is a fantastic opportunity to get your web pages on the first page.
Of course, you shouldn't ignore the work you've previously done while attempting to make SEO improvements to your website a little bit easier. Existing content that contains low-hanging fruit keywords needs to be optimized in order to rank on the first page. There's no reason to put it off now since you've already completed the majority of the difficult job.
once you have found good keywords that you haven't used yet, you might also find places for these in your existing content to help improve their performance.
The Key Is To Come up With Keywords Under 50 QSR in Jaaxy Keyword Tool.
Your first task is to come up with a list of at least 5 low QSR (competition) keywords. Remember our goal is to look for keywords within under 100 QSR using the research platform. QSR is in essence the metric assessing your TRUE competition in search engines under that particular search keyword term.
Here is an example of a keyword with under 50 QSR using the Research Platform.
When you do a search in Jaaxy, there is a column called QSR that you will use to find out the exact competition in Google. This is the total number of competing pages that you are up against in the ENTIRE world. Under 50 is really awesome for getting rankings, even with a new website.
To do your research, head to the Jaaxy keyword tool Research tab, and then you will be able to initiate your keyword search there. Here is the result I go for "What Is The Low Hanging Fruit Traffic Source?". A keyword that would be relevant to someone looking to rank high in an MMO niche website.
As you can see the competition (QSR) is under 0 which is even below 50, so this definitely fits the ranking criteria that I am after.
So, always come up with at least 5 keywords with under 50 competition. These keywords need to make sense so don't add a keyword to your list if it does not make sense (WHAT I MEAN IS THAT YOU SHOULD HAVE SERCH QUERRIES IN MIND, THAT IS; ALWAYS GO FOR WHAT YOU KNOW REAL PEOPLE ARE SEARCHING FOR ON GOOGLE AND THEN RESEARCH WITH JAAXY).
Now You Can Create a Post Targeting Low Hanging Fruit Keyword
Keep in mind that you want to produce material for your audience that is educational, entertaining, visually appealing, and engaging.
Target your keyword in the article title and the first few paragraphs before writing your content naturally (with the goal of giving the reader a good experience).
When writing an article, it might be harder to come up with ideas as you go along than it is to have a predetermined "game plan" for how your piece will be organized. In all actuality, the law of numbers governs the development of a successful "niche" website.
As you start to establish a broader content base, with more keyword-rich posts on your website, you are going to start to see more and more rankings on Google/Bing/Yahoo. This leads to traffic, which subsequently leads to revenue opportunities.
You can generate thousands of unique clicks per day in the early phases of your website by concentrating on lesser competition keywords and working in volume. You might think about aiming for more competitive search terms at that point and as you gain authority in search engines like Google. Many of them receive a lot of traffic, but it is not worthwhile.
Finally, You Need To Escaping The Traffic Jam!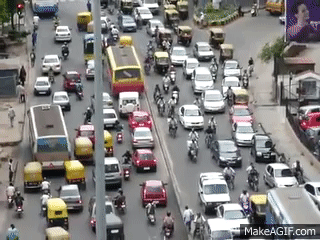 A Huge Opportunity!
An enormous opportunity According to statistics from Wealthy Affiliate, there are currently more than 3.75 BILLION people using the internet. How can you get out of the traffic and stand out among the others? You're covered by wealthy affiliate training. Apply this and finish reading my post on longtail keywords.
I SHALL STOP HERE FOR NOW, TILL THE NEXT UPDATE.
IF YOU TRULY WANT TO LEARN HOW TO BUILD MONEY-MAKING WEBSITES TO MAKE YOUR RECURRENT PASSIVE INCOME, I AM SURE YOU NEED TO HEED TO MY ADVICE.


 If you've been running about and thinking about leaving the online world as I did before coming into contact with WEALTHY AFFILIATE during black Friday. I also joined; Leadsleap, ShareASale, Walmart, Atlantis, Udimi, Fiverr, Clevenard, and PLR. Brax, etc you're darn lucky too, but only if you take action by starting immediately. Wealthy Affiliate (WA) is the greatest online platform to get started generating money online for free, even if you have no prior expertise. Build your WEBSITES, Build your FUNNELS, Use JAAXY KEYWORD Tool for free and Build your business today with SEO content and you will be able to swim on money tomorrow, just like many others in WA.
If you truly want to learn any make-money skill online, JOIN HERE FOR FREE,  Wealthy Affiliate is the place to be with maximum training and support if you want to build a successful business online. JOIN HERE NOW FOR FREE, and take a walkthrough. Wealthy Affiliate is no "SCAM" and is the place to be with all kinds of training and support. I am having success in my business while training with WA.
Thanks for visiting this site and please don't leave without commenting below. May your God bless you real good as you join this legit business platform and avoid SCAMS. CLICK BELOW TO CHECK OUT MY BLOG.
GODSPOWER STRONG aka GODSTRONG.